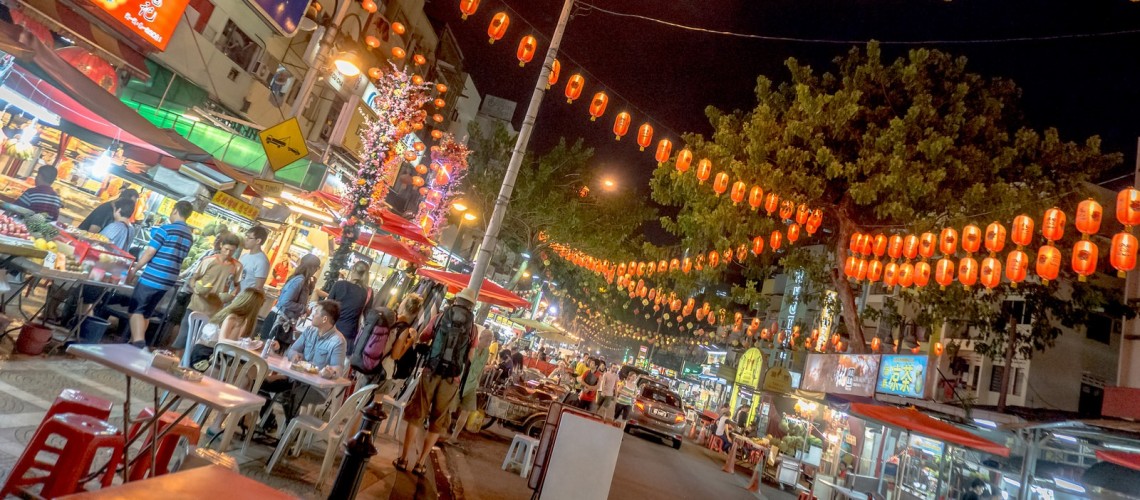 7 types of food you should try when visiting KL
1. Fragrant Indian cuisine
Enjoy fragrant banana leaf rice for a late breakfast or lunch at Sri Nirwana Maju Bangsar. Time Out KL Food Awards shortlisted this restaurant for the title of Best Indian Food three years in a row, with good reason. Select a few savoury vegetable dishes and add daal or fish curry to complement the flavourful rice. Reach the restaurant via the Bangsar LRT Station; it's located a few streets away. Do note that it opens after 10am.
Otherwise, get down to Jalan Tun Sambanthan from KL Sentral and sniff out the tasty Indian food in Little India, such as at Vishalatchi Food Catering. They serve thosai in the morning and heavier meals near lunch time. Best of all, there's unlimited refill for rice and vegetables.
2. Traditional Baba Nyonya cuisine
If the idea of a Baba-nyonya food served by
Precious
tickles your fancy, head towards Central Market at Hang Katsuri Road for lunch. Precious serves a fusion of Malay and Chinese food, infused with spices such as candlenut, tamarind, lemongrass, galangal, cinnamon, cumin, star anise, coconut milk and palm sugar. The Lemak Nenas Prawn curry, with seafood and pineapple slices in a laksa gravy is a must try!
3. Malaysian snacks on 'Food Street'
When the sun sets, and the streets come alive, spend the night roaming the famous Jalan Alor Food Street. Here you'll be surrounded by many temptations – food, food and more food. Piping-hot Pad Thai, Lok-lok skewers and succulent fresh seafood are but a few of the options on offer. Let your own senses guide you to delicious bites!
4. Classic Malaysian dishes at local hawker stalls
There are food stalls scattered in the oddest nooks and crannies of Kuala Lumpur. Get up early and take the Free Go KL Bus to the Wisma Genting stop and find stalls wedged between Wisma Genting and Wisma Cosway.
The Wisma Genting Hawker Centre serve Malay, Indian and Chinese food such as the aromatic nasi lemak with curry chicken, cuttlefish and other choices, laksa and yong tau foo in the morning. It is also open in the afternoon should you rather have them for lunch, but you might have to line up and compete with the locals for seats at that time.
5. Authentic Japanese cuisine
You'll also find authentic Japanese restaurants in Wisma Cosway, frequented by Japanese people who live in KL. Two signature dishes to try are the Katsu Curry rice at Yashi-no-mi or Koryori Enoshima's tantalising Mentaiko Spaghetti with seasoned cod roe sauce.
Should you want to try Japanese cuisine with a low price tag, visit Tonkatsu, a Japanese restaurant on the second floor. They offers most of their ramen at a promotion price of RM11 during lunch time.
6. Chinese cuisine with a home-cooked taste
Relax at Grandmama's on the top floor of Pavilion after a tiring walk around KL.
Grandmama's
features delicious and staple Malaysian meals in a quiet and comfortable setting. One notable dish is their Dried Fried Sang Har Egg Noodles.
Take a jaunt to the Chinese restaurants along Jalan Imbi. Restaurant Win Heng Seng is a popular spot, with many diners raving about their pork noodles. The also offer freshly-baked mini egg tarts which are hard to resist.
7. Fine dining in a Malay restaurant
End your day experiencing fine dining at Starhill Gallery, enjoying a scrumptious meal at the Malay restaurant, Enak. Reservations can be made online through the app. The owner of Enak KL suggests theUdang Goreng Kunyit (fried prawn with turmeric) and fried rice combination.
Can't wait to visit Kuala Lumpur to try these delicious Asian dishes? Book your cheap flight and hotel in Kuala Lumpur with
Traveloka
!
7 types of food you should try when visiting KL - ExpatGo
:
'via Blog this'